HotForex celebrates its sponsorship of Tio Ellinas,


The Race Driver of Marussia Manor, with the launch of a new competition!
We are delighted to present our Race to Rewards Predict and Win Competition.
Anyone can join in and its fun and easy! You simply need to predict where the price of a selected list of financial instruments will be by December 1st 2013 and you stand a chance to win a fully loaded Hotforex Trading account with $5,000! Prove your financial acumen and win big!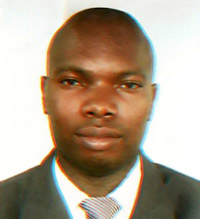 The winner of the Race to Rewards Contest is Obinna Amaefuna.
HotForex (HF): How long have you been trading?
Obinna Amaefuna (OA): I have been trading forex for 2 years + I normally trade demo to get more experience.
HF: How did you get involved with Forex Trading?
OA: I got involved with forex trading after my graduation in the university. I started searching for legitimate online business, then I found forex interesting.
HF: Can you tell us a little bit about your professional background?
OA: About my professional background. I graduated from Anambra state university, Nigeria, obtained Bsc in Computer science 2009 session. presently working in private primary school as a director of computer studies/ practical.
HF: What is your style of trading?
OA: My style of trading. I love trading on meta 4 platform , because of its features like live chart, stop loss, take profits interface, indicators. also fundamental, news are involved.
HF: What advice would you give to new traders?
OA: My advice to new traders is to start with practice account demo. go for the forex training and gather experience before they can invest in real account. also to be patient in the learning process. they should also be patient when trading live account and endeavour to make use of stop loss and take profit, economic news in order to make profit.