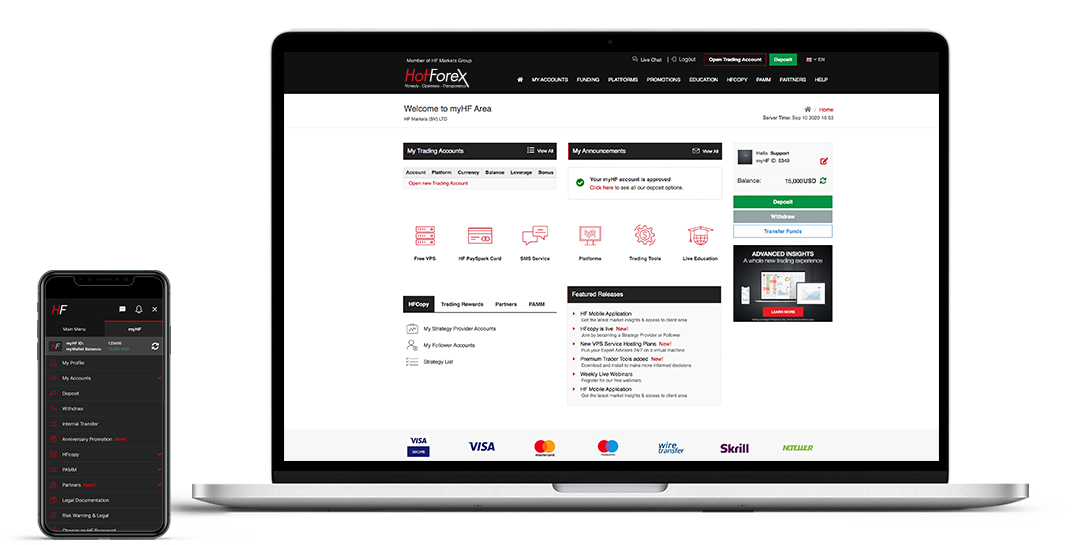 Providing complete control
Available on desktop, mobile and through the HF App, the myHF area is an all-in-one account management
solution and a virtual gateway to all the services offered by HotForex.
Provided freely to all Clients your myHF area provides you with complete control over your trading
and financial operations with a single login and user friendly interface.
myHF is a robust and fully secure environment that has been built with the most
advanced SSL encryption technology at its core.